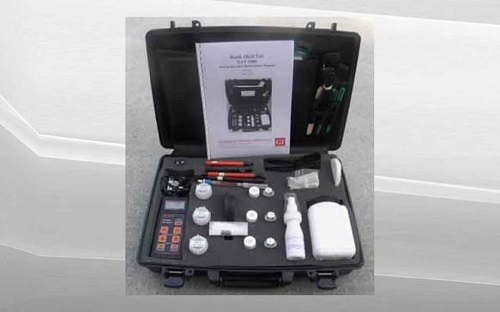 Product Description
The
RAT
(
R
apid
A
lkali
T
est) measures the amounts of sodium and potassium ions that may contribute to alkali-silica reaction (ASR) if reactive aggregates are present. ASR leads to expansive products that can cause extensive cracking in concrete structures. The alkalies (potassium and sodium ions) in the cement paste react with reactive (amorphous) silica particles in fine or coarse aggregate and cause expansion and cracking, provided sufficient moisture is present.
To reduce the risk of ASR in new concrete structures, the quantity of sodium and potassium ions in the cement paste of fresh concrete should be reduced so as not to exceed the critical limit defined in the project specifications.
TheRATmeasures the amount of sodium and potassium ions in the fresh concrete or in its constituents. The test may also be used for testing powder samples of hardened concrete.
Other Products in 'Concrete Testing Equipment' category
Get in touch with us